These original mixed media images are a mix of traditional and digital elements sculpted in light. The images in this collection illustrate the complexity and fluid movement of life.  I feel that creating my art is like jazz; it has an underlying unity with infinite variety and possibilities.
Contemporary with Rustic Overtones Series Additions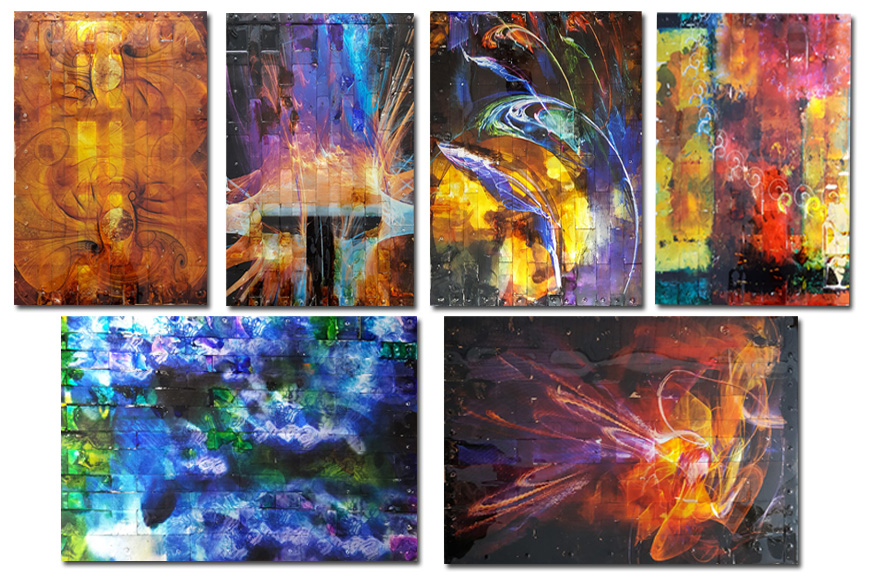 ---
As a mixed-media printmaker, I am always exploring new methods of creating outside of the computer. I am currently working with metal and combining prints of digital imagery with traditional painting. Please visit the Mixed Media Collection to the left for a sampling.
I'm never satisfied with an image until I set back and say "Wow! That's gorgeous! I love it!" I hope that you'll feel the same.
To energize or beautify your home or office, these pieces, mixed media or paper or canvas prints, will make a statement! Colors are vivid and enticing; shapes are intriguing and delightful. Whether your taste runs to totally abstract or reality, there is something in this collection to meet your needs.