Resined Mixed Media with Art Resin
Max has been banished.  Who wants to deal with a resined puppy?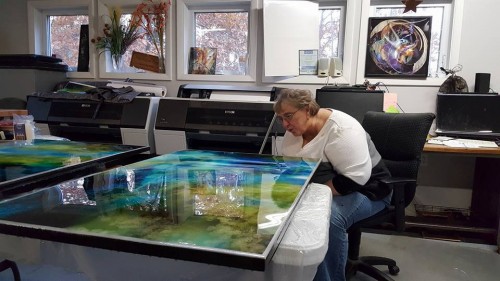 After sanding and pouring another coat (2 quarts total for each panel), I use the blow torch to pop the bubbles.  After it hardens, I'll need to sand and polish the surface as well as remove the drips from the back side – resin will go anywhere it wants.  Now my biggest problem is deciding which side will go up.  I did finally name it though – Nebula Delight.